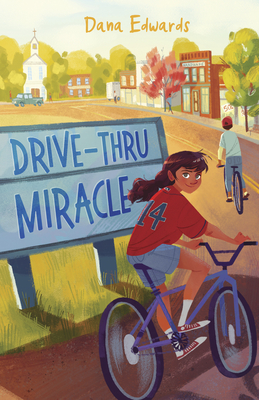 Drive-Thru Miracle
Publication Date:
April 12th, 2022
Description
Eleven-year-old Mae Moore is having a horrible birthday week. Her sister, Shelby, had another seizure on account of her cerebral palsy. The school bully won't leave Mae alone. The adults in her life are having money troubles. And then there's her secret—the terrible wish Mae made two years ago—that she can't seem to shake.
Mae needs a miracle, or maybe multiple. But why would God bother to listen to her prayers? Especially when it seems He hasn't listened in the past? Still, when Mae discovers that one of her closest friends also needs divine intervention, Mae just might step into that miraculous life she's been longing for after all.
With plenty of adventure and humor to keep readers turning the page, Drive-Thru Miracle is a contemporary middle grade novel that confronts the honest—and sometimes difficult—truths about life with spunk and sincerity. Not shying away from hard topics like disability, bullying, and poverty, Author Dana Edwards weaves Mae's story with empathy and hope, showing readers that the God of miracles is still working in this world, even if we can't see it.
About the Author
Dana Edwards, Ph.D. is a school counselor in one of the largest school systems in the Southeast. She has also been a high school teacher and trainer of school counselors at Georgia State University. Over the years, Dana has worked with many students and siblings of students with special needs, which inspired her to write Mae's story. Dana currently lives north of Atlanta with her husband and two dogs. Drive-Thru Miracle is her first middle grade novel.