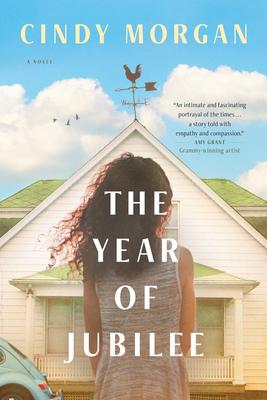 The Year of Jubilee
Publication Date:
April 18th, 2023
Publisher:
Tyndale House Publishers
Usually Ships in 1 to 5 Days
Description
The Year of Jubilee is a lyrical coming-of-age novel set against the backdrop of the turbulent South in the early 1960s.
The Mockingbird family has always lived peacefully in Jubilee, Kentucky, despite the divisions that mark their small town. Until the tense summer of 1963, when their youngest child, Isaac, falls gravely ill. Middle sister Grace, nearly fourteen, is determined to do whatever it takes to save her little brother. With her father and mother away at the hospital, Grace is left under the loving but inexperienced eye of her aunt June, with little to do but wait and worry. Inspired by a young teacher's mission for change, she begins to flirt with danger--and with a gifted boy named Golden, who just might be the key to saving Isaac's life. Then the unthinkable happens, and the world as she knows it shifts in ways she never could have imagined. Grace must decide what she believes amid the swirling, conflicting voices even of those she loves the most.
From gifted songwriter Cindy Morgan comes this lyrical, tender tale of a girl standing at the threshold of adulthood, learning the depths of the human heart and the bonds of family that bend, break, and bind together over and over again.