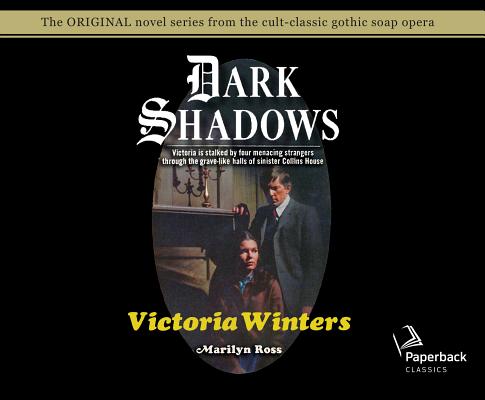 Victoria Winters (Library Edition) (Dark Shadows #2)
Publication Date:
June 24th, 2019
Publisher:
Paperback Classics
Description
Victoria Winters (March 1967)
Still trying to uncover the secret of her own identity, Victoria Winters continues her life at Collinwood. The unexpected arrival of mysterious strangers at the brooding manor instills terrible fears in her.
Horrified at their lies and their evil, menacing gestures, Victoria wonders if these guest have come to kill her. Terror shrouds Collinwood as Victoria finds herself the prey of these cruel tormentors.