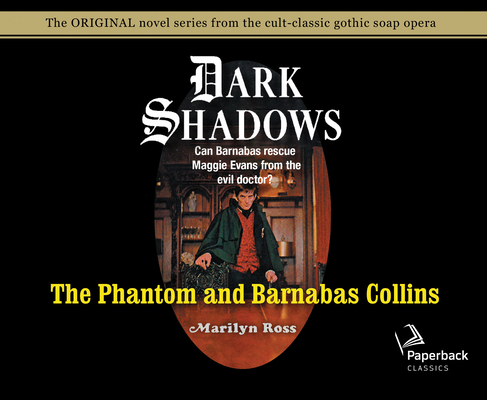 The Phantom and Barnabas Collins (Library Edition) (Dark Shadows #10)
Publication Date:
November 11th, 2019
Publisher:
Paperback Classics
Description
The Phantom and Barnabas Collins (September 1969)
​
Maggie Evans visits the Collins family graveyard and is transported back in time to the year 1880. There she awakes, an amnesia victim, at a Collinwood she barely recognizes. All that seems familiar are the house itself and the family's guest, Barnabas Collins.
Slowly, Maggie learns she is trapped in a nightmare. She has fallen into the hands of Dr. Giles Collins, whose mysterious experiments with human blood have already taken several lives. Now she is slated to be his next victim.
Though Maggie is warned by the others that he is a vampire, she turns to Barnabas for help. But Barnabas, too, is in danger from the evil doctor. Will he live long enough to save her?