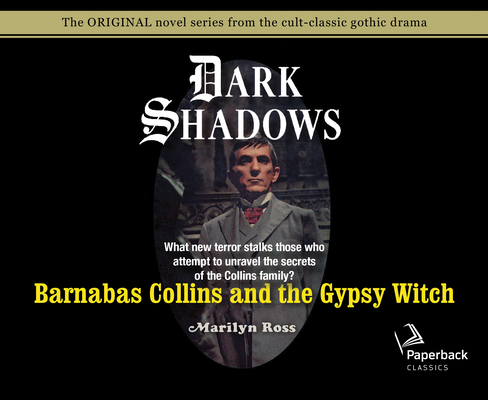 Barnabas Collins and the Gypsy Witch (Library Edition) (Dark Shadows #15)
Publication Date:
February 24th, 2020
Publisher:
Paperback Classics
Description
Barnabas Collins and the Gypsy Witch (March 1970)
Warned by a gypsy witch that violent death will surround her, Roxanna Collins turns to her distant cousin, Barnabas, for help.
But Barnabas is also in trouble. For when Roxanna's father and brother are murdered, suspicion centers on Barnabas. Even Roxanna, who feels she is under some strange spell, soon begins to doubt the man she has come to love.
To save his life, Barnabas must prove to the police—and to Roxanna—that he is innocent. And he must find the key to the madness and mystery surrounding Collinwood before Roxanna becomes the next victim in a nightmare of evil.