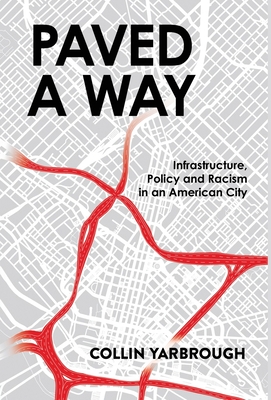 Paved a Way: Infrastructure, Race, and Policy in an American City
Publication Date:
October 4th, 2021
Publisher:
New Degree Press
Usually Ships in 1 to 5 Days
Description
"Acknowledgement is the first step in the journey of unpacking the ways our cities are built with systems of power and erasure. True reconciliation requires acknowledgment and acceptance of past injustice. In that journey, we are only at the beginning."
Paved A Way tells the stories of five neighborhoods in Dallas and how they were shaped by racism and economic oppression. The communities of North Dallas, Deep Ellum, Little Mexico, Tenth Street, and Fair Park look nothing like what they did during their prime, and author Collin Yarbrough argues that their respective declines were intentional-that their foundations were chipped away over time.
Systemic oppression is not contained within Dallas-it can be found throughout the United States. As Collin Yarbrough writes in his introduction, "Dallas is its own city, and Dallas is every city." With this book, readers throughout the United States will learn to see how nearby cities were shaped by injustice, and how they can play a role in reversing the process.