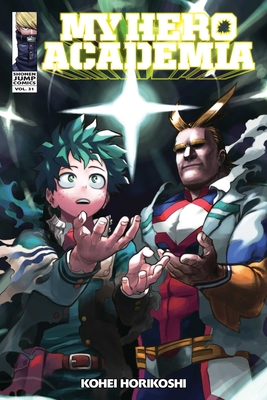 My Hero Academia, Vol. 31 (My Hero Academia #31)
Publication Date:
July 5th, 2022
Usually Ships in 1 to 5 Days
Description
Midoriya inherits the superpower of the world's greatest hero, but greatness won't come easy.
What would the world be like if 80 percent of the population manifested superpowers called "Quirks"? Heroes and villains would be battling it out everywhere! Being a hero would mean learning to use your power, but where would you go to study? The Hero Academy of course! But what would you do if you were one of the 20 percent who were born Quirkless?
In the aftermath of the battle in Jaku City, the forces of good are reeling. With so many heroes dead, it seems like society itself is on the verge of collapse. Although Midoriya and the others have managed to drive off Tomura, All For One is only just getting started. As the dust settles, the Todoroki family must finally face their troubled past, and Midoriya begins to understand what One For All really is and that reaching his full potential might test his convictions…