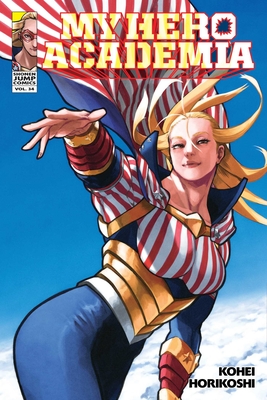 My Hero Academia, Vol. 34 (My Hero Academia #34)
Publication Date:
May 2nd, 2023
Usually Ships in 1 to 5 Days
Description
Midoriya inherits the superpower of the world's greatest hero, but greatness won't come easy.
What would the world be like if 80 percent of the population manifested superpowers called "Quirks"? Heroes and villains would be battling it out everywhere! Being a hero would mean learning to use your power, but where would you go to study? The Hero Academy of course! But what would you do if you were one of the 20 percent who were born Quirkless?
All For One's will has taken root in Tomura's mind, and this new entity is now a global threat. Even so, the United Nations is hesitant to dispatch heroes to Japan, but Star and Stripe—the U.S.A.'s number one hero—arrives to tackle this menace head-on. In the skies over the Pacific, the combatants size each other up, trying to gain an advantage, but there's no telling who'll be left standing after the dust settles on this epic duel…