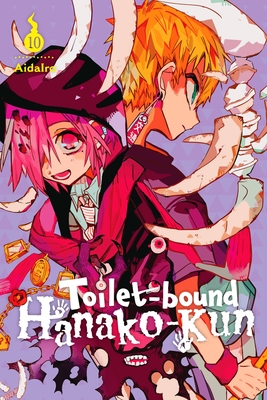 Toilet-bound Hanako-kun, Vol. 10
Publication Date:
October 12th, 2021
Usually Ships in 1 to 5 Days
Description
If Nene and Kou want to return to their own world, they have to kill "Amane Yugi" and "Sousuke Mitsuba"— or rather, the versions of them living within the canvas of No. 4's boundary. Faced with that cruel choice, Nene instead proposes a way to escape from this fake world to the boy she can't help but call "Hanako-kun." At the same time, Kou tries to win over Mitsuba...but just who exactly is this "Mitsuba"?!