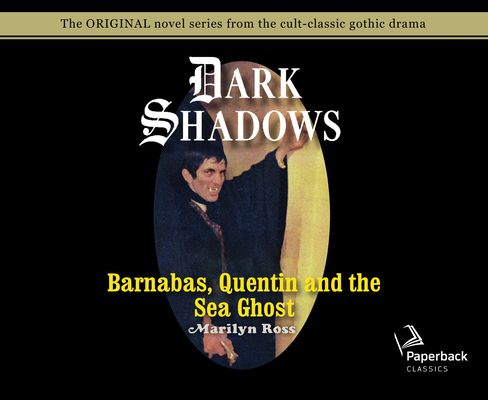 Barnabas, Quentin and the Sea Ghost (Library Edition) (Dark Shadows #29)
Publication Date:
October 26th, 2020
Publisher:
Paperback Classics
Description
Barnabas, Quentin and the Sea Ghost (August 1971)
Centuries ago, Jenny Swift ruled her cutthroat crew of pirates with a blacksnake whip. Now, legend says, her ghost still guards the treasure ship where it sank in Collinsport Cove, meting out death to those rash enough to seek her gold. But Norah Bliss and her father, both salvage experts, are skeptical. Invited to Collinwood to recover the treasure, they accept eagerly.
At Collinwood, Norah finds herself in a different, more menacing world. Despite hints that Barnabas Collins is a vampire, she falls in love with him.
Then suddenly, Jenny's ghost stalks her. Is Norah too, slated for death? Or will Barnabas be able to save her from the deadly blacksnake whip?